Macy's Thanksgiving Day Parade Companion App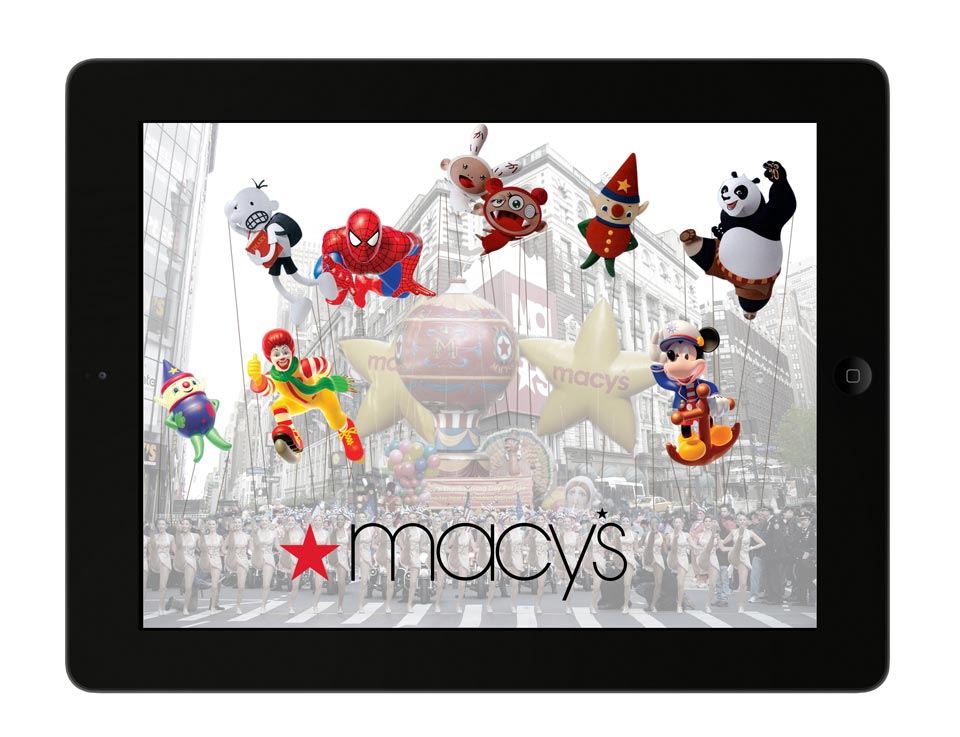 Parade Guide
View parade alphabetically, categorically (floats, balloons, marching bands, etc.) or in order of route appearance.
Navigation
Easy to access drop-down to main menu navigation. Live audio, parade map and access to parade favorites are second tier menu navigation represented by icons on the upper right of the screen.
Balloon Detail
Each parade item has it's own informational detail page. The larger items may have additional assets such as games and videos. The camera icon launches the tablet's camera so you can take your own photos at any time. Heart icon saves this parade item to your favorites.
Blue Sky Gallery
This page highlights the balloons that were part of a program that transformed the works of contemporary artists into full-size balloons.
Gallery Detail
Balloon information, artist renderings and photos of the final balloon as well as artist bio are all available included in the detail page.
Development and design of mockups for a new business pitch.
Additional development ideas not shown include games, in-store augmented reality, parade timeline and historical documentary.
Created at Blue Collar Productions
/Development: Andrew Carlson